Jonathan M. Davidorf, M.D.
Our West Hills office is proud to serve the Greater Los Angeles Area
Coming from: Encino, Sherman Oaks, Thousand Oaks, and Westlake Village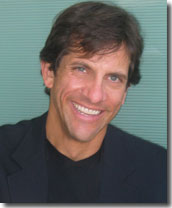 Jonathan M. Davidorf, MD , is a board-certified ophthalmologist and Director of the Davidorf Eye Group in West Hills, California, where he specializes in laser vision correction and lens implant surgery. He is an assistant clinical professor at UCLA's Jules Stein Eye Institute and has served as Director of Surgeon Training for Refractec, Inc., Chief Ophthalmologist for the Women's World Cup, and Co-Director of Friends of Vision Foundation, a nonprofit organization that provides medical and surgical ophthalmologic care to underdeveloped nations. Dr. Davidorf was an Academic All-American at the University of California, Berkeley; he continued his training at the University of California, San Diego, UCLA, and Ohio State University. He completed an international fellowship in refractive surgery in South America, where he researched and helped develop LASIK and other refractive surgery techniques, several years before their approval in the United States.
Among his publications are the definitive scientific papers on implantable contact lenses and Bioptics vision correction surgery and pioneering work on pediatric LASIK. Dr. Davidorf is also co-author of LASIK: Principles and Techniques, the first medical textbook on LASIK. He has served as investigator for many clinical trials, including the investigations that led to FDA approval of LASIK. In 1999, Dr. Davidorf received recognition from the International Society of Refractive Surgery for best research by a vision scientist.
Dr. Davidorf has delivered award-winning presentations to national and international audiences on the subject of refractive surgery and continues to train other ophthalmologists on advanced surgical techniques. His course, "Emerging Technologies in Cataract and Refractive Surgery," is attended by ophthalmologists and surgeons from around the world. He is a lecturer and course director for the American Academy of Ophthalmology, the American Society of Cataract and Refractive Surgery, and the International Society of Refractive Surgery. Ophthalmologist, Dr. Davidorf received Bausch & Lomb's Clarity Award in 2003 for his leadership and experience with Wavefront technology, and was selected as one of "America's Top Ophthalmologists" by the Consumers' Research Council of America in 2004. His media appearances include news telecasts for ABC, CBS, NBC, and FOX. He has also been interviewed for numerous radio programs and has been featured in newspaper and magazine articles coast to coast.
The LASIK Textbook author
LASIK surgical technuquies and complications
Learn more about why you should choose to have your vision correction procedure performed at Davidorf Eye Group. Providing excellence in eye care to Greater Los Angeles.
LASIK Self Evaluation Test
Would you like to find out if you are a LASIK candidate? If so please take our self-evaluation test and one of our staff will be in touch with you to discuss your LASIK candidacy. Los Angeles LASIK specialist Dr. Davidorf, invites you to also come into our office for a complete LASIK eye exam.
LASIK - Laser Eyer Surgery Los Angeles
If you are seeking LASIK in Los Angeles call us today to get the answers you have been seeking. We offer free LASIK consultations so that our patients can make informed decisions from experienced professionals.
See Clearly After Cataract Surgery
Cataract patients now have an option to see at both near, intermediate and far distances after cataract surgery! Individuals suffering from cataracts previously had only a mono-focal lens implant option after surgery. NEW multi-focal IOL technology can now decrease dependence on glasses after surgery. If you are seeking the Rezoom™ or ReSTOR® IOL lens options Dr. Davidorf is a certified cataract surgeon in Los Angeles that can help. Your source for Los Angeles cataract surgery!
Article Database
If you are researching NEW in Eye Care or Laser Eye Surgery please feel free to read our collection of articles involving Dr. Jonathan Davidorf.
Visian ICL ™
Have you been told you are not a candfidate for LASIK. The Visian ICL can correct nearsightedness beyond the level of LASIK eye surgery. Learn why Dr. Davidorf is one of the TOP Visian ICL surgeons in Los Angeles!